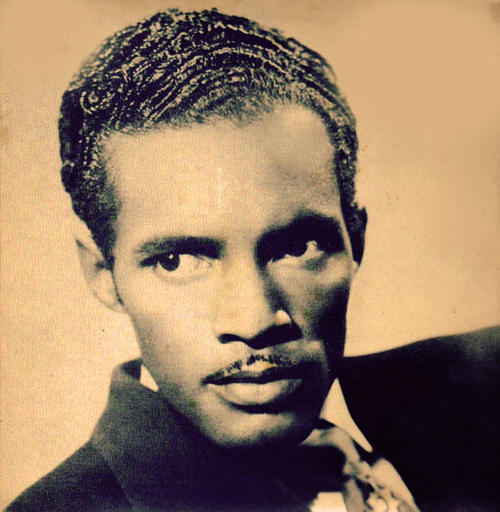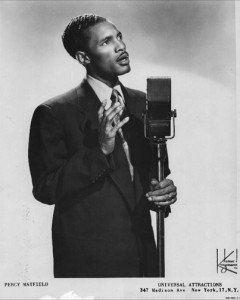 Percy Mayfield (August 12, 1920 – August 11, 1984) was an American songwriter famous for the songs "Hit the Road Jack" and "Please Send Me Someone to Love", as well as a successful rhythm and blues artist known for his smooth vocal style.
Mayfield was born in Minden, the seat of Webster Parish in northwestern Louisiana. As a youth, his talent for poetry led him into songwriting and singing. He began his performing career in Texas, and then moved to Los Angeles, California in 1942; success as a singer continued to elude him. In 1947, a small record label, Swing Time, signed him to record his song "Two Years of Torture." The song sold steadily over the next few years, prompting Art Rupe to sign Mayfield to his label, Specialty Records in 1950.
Although his vocal style was influenced by such stylists as Charles Brown, Mayfield did not focus on the white market, unlike many West Coast bluesmen. Rather, he sang blues ballads, mostly his own songs, in a gentle vocal style. His most famous recording, "Please Send Me Someone to Love", a number one R&B hit single in 1950, was widely influential and recorded by many other singers.
A 1952 automobile accident left Mayfield seriously injured, including a facial disfigurement that limited his performing. However, that did not stop his prolific songwriting. Mayfield continued to write and record for Specialty until 1954, and then recorded for Chess Records and Imperial Records. His career continued to flourish with songs like "Strange Things Happening", "Lost Love", "What a Fool I Was", "Prayin' for Your Return"' "Cry Baby", and "Big Question".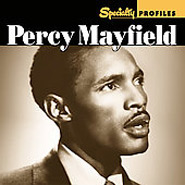 In 1961, he came to the attention of Ray Charles with his song "Hit the Road Jack". Charles signed him to his Tangerine Records label, primarily as a songwriter; there he wrote "Hide Nor Hair", "At The Club", "Danger Zone", and "On the Other Hand, Baby".
The period following the RCA recordings in the early 70's saw Percy Mayfield once again slip into obscurity and poverty; there was, however, one final chapter to his career. In the early 80's Bay Area blues musician Mark Naftalin discovered that Percy was living in the East Bay somewhere and was able to provide Percy with a band for live performances around several Marin County and East Bay clubs. The exposure also led to 1982 Timeless studio date with the excellent Phillip Walker Blues Band.
When Mayfield died of a heart attack in 1984, the day before his 64th birthday, he had fallen back into obscurity.
Blues
Early R&B
Piano Blues
Regional Blues
Soul
Urban Blues
West Coast Blues
His Tangerine and Atlantic Sides
Percy Mayfield Sings Percy Mayfield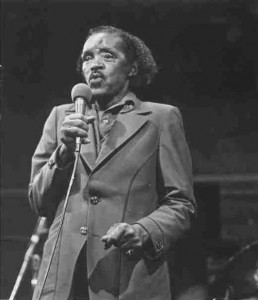 Please Send Me Someone to Love
Rivers Invitation
Lost Love
Louisiana
Baby Please
Half Awake
How Deep Is The Well
Don't Start Lying to Me
You Were Lyin' To Me
You Don't Exist No More
Everyday I Have the Blues
Lost Mind
Fading Love
To Claim It's Love
Loose Lips
Get Way Back
I Ain't Gonna Cry No More
Cookin' in Style
Gone Astray
The Bachelor Blues
It's Good To See You Baby
My Jug and I
Nothin' Stays the Same Forever
Please Believe Me
Stranger in My Own Home Town
Are You Out There?
Give Me Time to Explain
Never Say Naw
Strange Things Happening
A Lying Woman
I Reached for a Tear
Please Send Me Someone To Love
Hit The Road Jack
"River's Invitation"  "You Don't Exist No More"
Life Is Suicide
Highway Is Like A Woman 
MY JUG AND I
TWO YEARS OF TORTURE
Specialty
Chess
Imperial
Swing Time
Tangerine Records
http://www.theguardian.com/music/2003/dec/19/jazz.shopping2/print
http://www.discogs.com/artist/600555-Percy-Mayfield
http://www.last.fm/music/Percy+Mayfield
http://www.allmusic.com/artist/percy-mayfield-mn0000309328
Related articles