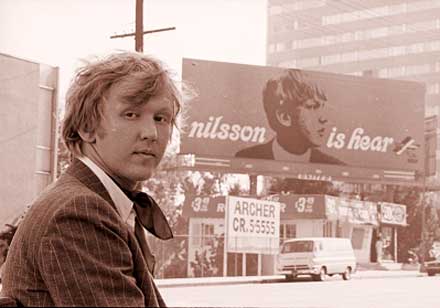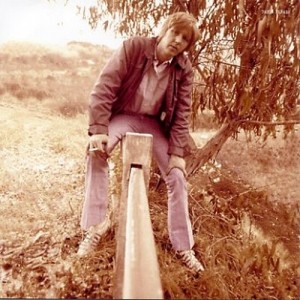 Harry Edward Nilsson III (June 15, 1941 – January 15, 1994), usually credited as Nilsson, was an American singer-songwriter who achieved the peak of his commercial success in the early 1970s. He is known for the hit singles "Everybody's Talkin'" (1969), "Without You" (1971), and "Coconut" (1972). Nilsson also wrote the song "One" made famous by the rock band Three Dog Night. His career is notable for the fact that he was one of the few major pop-rock recording artists of his era to achieve significant commercial success without ever performing major public concerts or undertaking regular tours.
But Nilsson would never be content to be pigeonholed into definite categories, as demonstrated by his two 1970 albums. One was devoted entirely to covers of songs by Randy Newman (then just emerging as a performer); another was his soundtrack to an animated children's special, The Point (including the hit "Me and My Arrow"). And it was another cover (of a Badfinger album track) that gave him his biggest single, the number one smash "Without You."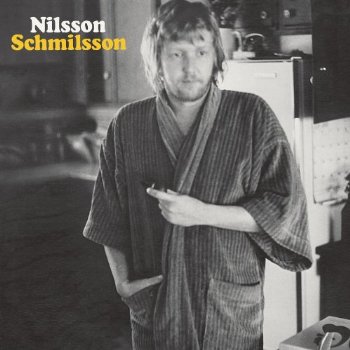 Nilsson Schmilsson "Without You" appeared on 1971's Nilsson Schmilsson, which included a couple of other hits, the faux-tropical "Coconut" and the surprisingly gritty "Jump Into the Fire," which rates as his hardest-rocking cut.
During the first half of the 1970s, he continued to broaden his range from the well-crafted, peppy, sensitive tunes that had dotted his early releases, cutting some tougher, more sour work. He lost some of his constituency, however, with 1973's A Little Touch of Schmilsson in the Night, a collection of pre-rock pop standards with an orchestra conducted by arranger Gordon Jenkins (most noted for his work with Frank Sinatra). His affection for the music wasn't entirely surprising, as there had always been a strong Tin Pan Alley flavor to much of his writing, but it wasn't exactly in step with the times
He was awarded Grammys for two of his recordings; best male contemporary vocal in 1969 for "Everybody's Talkin'", a prominent song in the Academy Award-winning movie Midnight Cowboy, and best male pop vocal in 1972 for "Without You."
Pop/Rock
Stage & Screen
Album Rock
AM Pop
Contemporary Pop/Rock
Singer/Songwriter
Soft Rock
Baroque Pop
Psychedelic Pop
Show/Musical
Brill Building Pop
Sunshine Pop
Film Score
Piano
vocals
keyboards
guitar
harmonica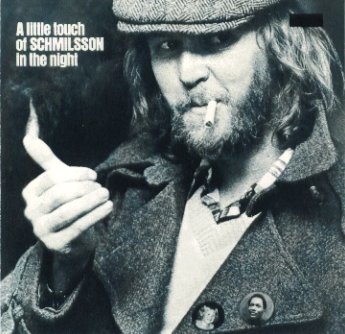 Studio albums
Spotlight on Nilsson (1966)
Pandemonium Shadow Show (1967)
Aerial Ballet (1968)
Skidoo (1968)
Harry (1969)
Nilsson Sings Newman (1970)
The Point! (1971)
Nilsson Schmilsson (1971)
Son of Schmilsson (1972)
A Little Touch of Schmilsson in the Night (1973)
Son of Dracula (1974)
Pussy Cats (1974)
Duit on Mon Dei (1975)
Sandman (1976)
…That's the Way It Is (1976)
Knnillssonn (1977)
Flash Harry (1980)
Popeye (1980)
Tribute albums and Covers
"Me And My Arrow" covered by AM.
Nilsson by Tipton (1970, Warner Bros. Records), Although it may not be considered a tribute, it featured George Tipton conducting instrumental versions of 11 Nilsson songs.
For The Love of Harry: Everybody Sings Nilsson (1995, MusicMasters/BMG), featured Nilsson's songs performed by Ringo Starr, Stevie Nicks, Richard Barone, Brian Wilson, Aimee Mann, Fred Schneider, and others, with proceeds benefiting the Coalition to Stop Gun Violence.
I'll Never Leave You: A Tribute to Harry Nilsson (2005, Wood Records). A percentage of profits from sales of the CD went to benefit Amnesty International
"Pussy Cats" Starring The Walkmen (2006, Record Collection) The whole of the Pussy Cats album covered by The Walkmen.
Songs From The Point (2009, Amano Recordings), featuring songs performed by Andrew Bird, Nada Surf, and more.
"Jump Into The Fire" covered by LCD Soundsystem.
Billy J. Kramer recorded the song "1941" in 1968 before Nilsson was well known.
This is the Town: A Tribute to Nilsson, Vol. 1 (2014, The Royal Potato / Royal Potato Family Records), features 20 Nilsson songs performed by various indie artists.
Filmography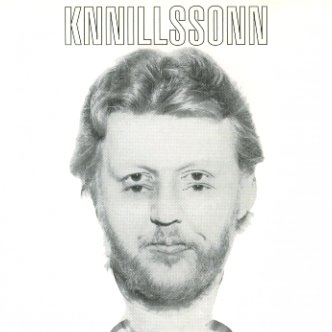 Note: this section is for songs Nilsson recorded specifically for film and television projects, as well as his few acting roles. Later use of Nilsson recordings are listed in the next section.
I Spy (1965 TV Series) – In 1966 Episode Sparrowhawk "Untitled Composition" sung by Nilsson in background of a conversation scene.
Skidoo (1968) songs written and performed, soundtrack music composer, actor (bit role)
The Ghost & Mrs. Muir (1969 TV Series) acted and sang – He appeared in the episode "The Music Maker", and his character name was Tim Seagirt. He sang "Without Her" and "If Only I Could Touch Your Hand."
The Courtship of Eddie's Father (TV series, 1969–1972) theme song written and performed, incidental music
Midnight Cowboy (1969) new version of "Everybody's Talkin'" performed
Jenny (1970) song "Waiting" written and performed
The Point! (1971) story, all songs written and performed
Son of Dracula (1974) actor (lead role), all songs performed
The World's Greatest Lover (1978) song "Ain't It Kinda Wonderful" performed
In God We Tru$t (1980) new version of "Good For God" performed
Popeye (1980) all songs written, except "I'm Popeye the Sailor Man"
Handgun (1983) song "Lay Down Your Arms" written and performed
First Impressions, (TV series, 1988) theme song co-written, performed
Camp Candy (TV series, animated, 1989–1991) theme song written, and performed with John Candy
The Fisher King (1991) song "How About You" performed
Me, Myself, and I (1992) song "Me, Myself and I" written and performed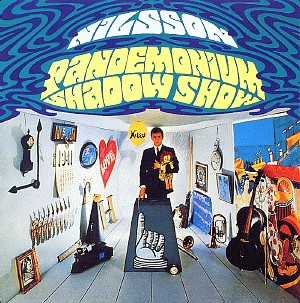 Coconut 1971 Nilsson Schmilsson
You're Breaking My Heart 1972 Son of Schmilsson
Everybody's Talkin' 1968 Aerial Ballet
Jump Into the Fire 1971 Nilsson Schmilsson
Over the Rainbow
Me and My Arrow 1971 The Point!
Remember 1972 Son of Schmilsson
The Puppy Song 1969 Harry
One 1968 Aerial Ballet
I Guess the Lord Must Be in New York City 1969 Harry
Are You Sleeping? 1971 The Point!
So Long Dad 1970 Nilsson Sings Newman
Gotta Get Up 1971 Nilsson Schmilsson
Think About Your Troubles 1971 The Point!
Waiting
Spaceman 1972 Son of Schmilsson
Life Line 1971 The Point!
Living Without You 1970 Nilsson Sings Newman
Without Her 1967 Pandemonium Shadow Show
Makin' Whoopee! 1973 A Little Touch of Schmilsson in the Night
The Moonbeam Song 1971 Nilsson Schmilsson
Si No Estas Tu 2004 Nilsson Schmilsson
Many Rivers to Cross 1974 Pussy Cats
Lullaby in Ragtime 1973 A Little Touch of Schmilsson in the Night
Ten Little Indians 1967 Pandemonium Shadow Show
Joy 1972 Son of Schmilsson
1941 1967 Pandemonium Shadow Show
Everything's Got 'em 1971 The Point!
All I Think About Is You 1977 Knnillssonn
Subterranean Homesick Blues 1974 Pussy Cats
Home 1975 Duit on Mon Dei
The Lottery Song 1972 Son of Schmilsson
Jump Into The Fire
WITHOUT YOU
Put The Lime In The Coconut
Nilsson Schmilsson (Full Album)
Knnillssonn (Full Album)
The Point (Full Album)
#Full Length Movie ~ narrator: Ringo Starr ~ 1971
"AERIAL BALLET" Album + 3 Tracks… HQ!!!
Pandemonium Shadow Show (Full Album)
A Little Touch of Schmilsson In The Night (Full Album)
Tower Records
Musicor
RCA Victor
Mercury Records
Related articles