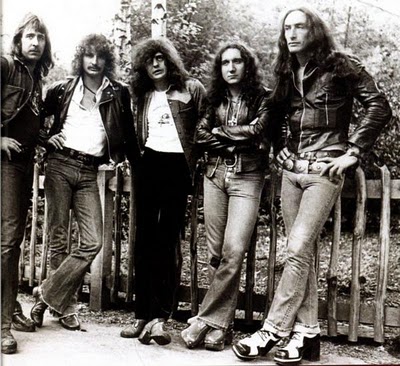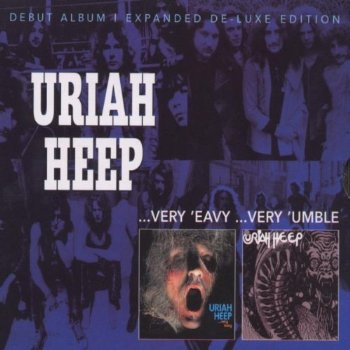 Uriah Heep are an English rock band formed in London in 1969 and are regarded as one of the seminal hard rock acts of the early 1970s.  Uriah Heep's progressive/art rock/heavy metal fusion's distinctive features have always included a massive keyboard sound, strong vocal harmonies and (in the early years) David Byron's quasi-operatic vocals.  Twelve of the band's albums have made it to the UK Albums Chart (Return to Fantasy reached No. 7 in 1975) while of the fifteen Billboard 200 Uriah Heep albums Demons and Wizards was the most successful (#23, 1972).  In the late 1970s the band had massive success in Germany, where the "Lady in Black" single was a big hit.  Along with Black Sabbath, Deep Purple and Led Zeppelin, Uriah Heep had become one of the top bands in the early 1970s – one of "The Big 4" of hard rock.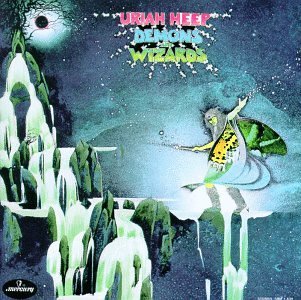 Uriah Heep's audience declined by the 1980s, to the point where they became essentially a cult band in the United Kingdom and United States. The band maintains a significant following and performs at arena-sized venues in the Balkans, Germany, Japan, the Netherlands, Russia and Scandinavia. They have sold over 40 million albums worldwide with over 4 million sales in the U.S.
Uriah Heep released their debut album Very 'eavy…Very 'umble (called Uriah Heep in the U.S.) in 1970. After its release, Keith Baker became the group's drummer; he recorded Salisbury, the group's second album, before deciding he couldn't keep up with the band's extensive touring and was replaced by Ian Clarke.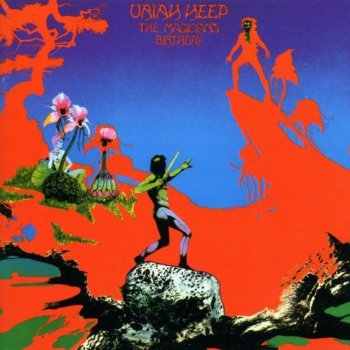 Salisbury, featuring a 16-minute title track recorded with a 26-piece orchestra, showcased the band's more progressive tendencies. Later that year, Ian Clarke was replaced by Lee Kerslake and Mark Clarke replaced Newton; Mark Clarke quickly left the band and Gary Thain became the group's bassist. This lineup of Uriah Heep was its most stable and popular; beginning with 1972's Demons and Wizards, they released five albums between 1972 and 1975.
Different World After 1975, the band's popularity began to slip. Byron left the band in 1977 and was replaced by John Lawton, yet the group's fortunes kept declining right into the early '80s. However, Uriah Heep soldiered on, continuing to release albums into the '90s and 2000s. The album roster included Different World (1994), Sea of Light (1995), Sonic Origami (1998), and Spellbinder (1999).
Pop/Rock
Prog-Rock
Hard Rock
Album Rock
Heavy Metal
British Metal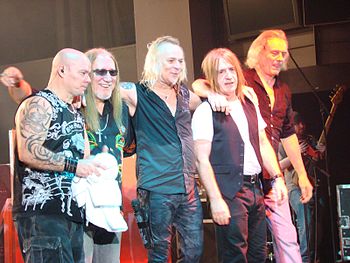 Current members
Mick Box – lead guitars (1969–present)
Phil Lanzon – keyboards (1986–present)
Bernie Shaw – lead vocals (1986–present)
Russell Gilbrook – drums, percussion (2007–present)
Davey Rimmer – bass (2013–present; substitute – 2013; substitute for Trevor Bolder)
Former members
Ken Hensley – keyboards, guitars (1969–1980)
David Byron – lead vocals (1969–1976; died 1985)
Paul Newton – bass (1969–1971)
Alex Napier – drums, percussion (1969–1970)
Nigel Olsson – drums, percussion (1970)
Keith Baker – drums, percussion (1970–1971)
Iain Clarke – drums, percussion (1971)
Mark Clarke – bass (1971–1972)
Lee Kerslake – drums, percussion (1971–1979, 1981–2007)
Gary Thain – bass (1972–1975; died 1975)
John Wetton – bass (1975–1976)
Trevor Bolder – bass (1976–1981, 1983–2013; died 2013)
John Lawton – lead vocals (1976–1979; substitute – 1995, 2013; substitute for Bernie Shaw)
John Sloman – lead vocals, keyboards (1979–1981)
Chris Slade – drums, percussion (1979–1981)
Gregg Dechert – keyboards (1980–1981)
Peter Goalby – lead vocals (1981–1986)
John Sinclair – keyboards (1981–1986)
Bob Daisley – bass (1981–1983)
Steff Fontaine – lead vocals (1986)
Substitute musicians
John Jowitt – bass (2013; substitute for Trevor Bolder)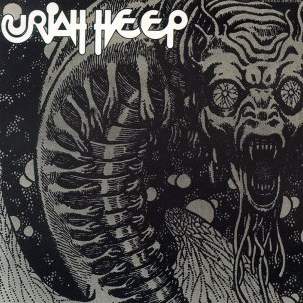 …Very 'Eavy …Very 'Umble (1970)
Salisbury (1971)
Look at Yourself (1971)
Demons and Wizards (1972)
The Magician's Birthday (1972)
Sweet Freedom (1973)
Wonderworld (1974)
Return to Fantasy (1975)
High and Mighty (1976)
Firefly (1977)
Innocent Victim (1977)
Fallen Angel (1978)
Conquest (1980)
Abominog (1982)
Head First (1983)
Equator (1985)
Raging Silence (1989)
Different World (1991)
Sea of Light (1995)
Sonic Origami (1998)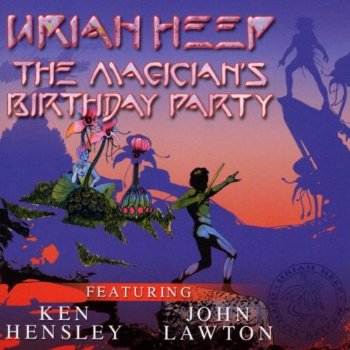 Gypsy 1970 …Very 'eavy …Very 'umble
Lady in Black 1971 Salisbury
The Wizard 1972 Demons and Wizards
Easy Livin' 1972 Demons and Wizards
Free Me 1977 Innocent Victim
Stealin' 1973 Sweet Freedom
July Morning 1971 Look at Yourself
Sympathy 1977 Firefly
Come Back to Me 1978 Fallen Angel
Tears in My Eyes 1971 Look at Yourself
Sunrise 1972 The Magician's Birthday
Rain 1972 The Magician's Birthday
Look at Yourself 1971 Look at Yourself
One Way or Another 1976 High and Mighty
Salisbury 1971 Salisbury
The Magician's Birthday 1972 The Magician's Birthday
Time to Live 1971 Salisbury
Bird of Prey 1988 Live in Moscow
The Park 1971 Salisbury
Return to Fantasy 1975 Return to Fantasy
Circle of Hands 1972 Demons and Wizards
Wonderworld 1974 Wonderworld
Come Away Melinda 1970 …Very 'eavy …Very 'umble
Cheater
Blind Eye 1972 The Magician's Birthday
Sweet Lorraine 1972 The Magician's Birthday
On the Rebound 1982 Abominog
Sweet Freedom 1973 Sweet Freedom
Paradise / The Spell 1972 Demons and Wizards
Into the Wild 2011 Into the Wild
Wake Up 1970 …Very 'eavy …Very 'umbl
Lady in black
july morning 1972
Easy Livin' Live
Live (1973) Full Album
Demons Wizards [full album]
 Very´eavy Very´umble 1970
Uriah Heep -The Magician's Birthday
Ten Miles High (1979)[Full Unreleased Album + Bonus Tracks]
Look At Yourself [full album]
Mercury Records
Chrysalis Records
Sequel Records
Universal Music Group
Island Records
Vertigo Records
Warner Bros. Records
Bronze Records
Castle Communications
Spice
The Gods
Living Loud
Toe Fat
Ozzy Osbourne Band
Status Quo
Related articles