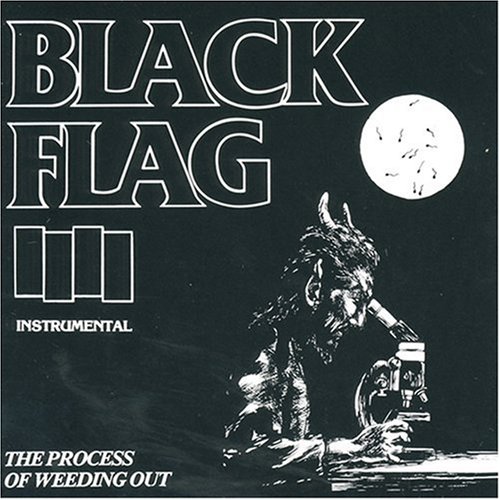 Black Flag is an American hardcore punk band formed in 1976 in Hermosa Beach, California. The band was established by Greg Ginn, the guitarist, primary songwriter, and sole continuous member through multiple personnel changes in the band.
They are widely considered to be one of the first hardcore punk bands. After breaking up in 1986, Black Flag briefly reunited in 2003 and again in 2013.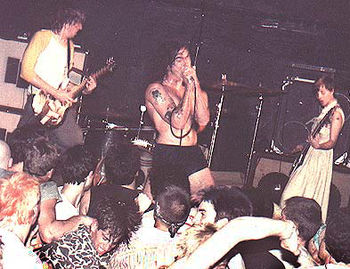 Black Flag's sound mixed the raw simplicity of the Ramones with atonal guitar solos and frequent tempo shifts.
The lyrics were written mostly by Ginn, and like other punk rock bands of the late 1970s and early 1980s, Black Flag voiced an anti-authoritarian and non-conformist message, in songs punctuated with descriptions of social isolation, neurosis, poverty, and paranoia.
These themes were explored further when Henry Rollins joined the band as lead singer in 1981. Most of the band's material was released on Ginn's independent label, SST Records.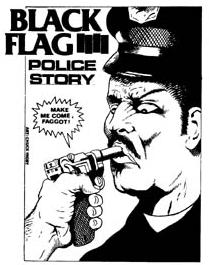 Over the course of the 1980s, Black Flag's sound, as well as their notoriety, evolved in ways that both embraced and alienated much of their early audience. As well as being central to the creation of hardcore punk, they were innovators in the first wave of American West Coast punk rock and are considered a key influence on punk subculture in the United States and abroad.
Along with being among the earliest punk rock groups to incorporate elements and the influence of heavy metal melodies and rhythm, there were often overt freestyles, free jazz, breakbeat and contemporary classical elements in their sound, especially in Ginn's guitar playing, and the band interspersed records and performances with instrumentals throughout their career.
They also played longer, slower, and more complex songs at a time when bands in their milieu performed a raw, fast, three-chord format. As a result, their extensive discography is more stylistically varied than many of their punk rock contemporaries.
Black Flag was and remains well-respected within punk subculture, primarily for their tireless promotion of an autonomous DIY punk ethic and aesthetic. They are often regarded as pioneers in the movement of underground do-it-yourself record labels that flourished among the 1980s punk rock bands. Through constant touring throughout the United States and Canada, and occasionally Europe, Black Flag established a dedicated cult following.
Pop/Rock
Alternative/Indie Rock
American Punk
American Underground
Hardcore Punk
L.A. Punk
Punk/New Wave
Hermosa Beach, California,
1976–1986
2003
2013–present
Current members (Black Flag)
Greg Ginn – guitar, bass (studio) (1976–1986, 2003, 2013–present)
Gregory Moore – drums (2003, 2013–present)
Mike Vallely – vocals (2013–present)
Current members (Flag)
Keith Morris – vocals (1976–1979, 2013–present)
Chuck Dukowski – bass (1977–1983, 2013–present)
Dez Cadena – vocals (1980–1981, 2003), guitar (1981–1983, 2003, 2013–present)
Bill Stevenson – drums (1983–1985, 2013–present)
Stephen Egerton – guitar (2013–present)
Former members
Raymond Pettibon – bass (1976)
Brian Migdol – drums (1977–1978)
Kansas – bass (1977)
Glen "Spot" Lockett – bass (1977)
Roberto "Robo" Valverde – drums (1978–1981, 2003)
Henry Rollins – vocals (1981–1986)
Emil Johnson – drums (1982)
Chuck Biscuits – drums (1982)
Kira Roessler – bass (1983–1985)
Anthony Martinez – drums (1985–1986)
C'el Revuelta – bass (1986, 2003)
Ron Reyes – vocals (1979–1980, 2013)
Dave Klein – bass (live) (2013)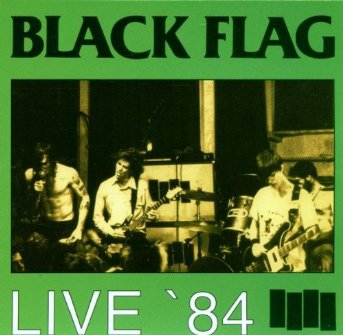 Releases
NERVOUS BREAKDOWN EP (SST, 1978)
JEALOUS AGAIN 12″ (SST,1980)
SIX PACK 7″ (SST, 1981)
LOUIE LOUIE 7″ (Posh Boy, 1981)
DAMAGED LP (Unicorn, 1981)
LICORICE PIZZA EP (Unicorn, 1981)
TV PARTY 7″ (Unicorn, 1981)
EVERYTHING WENT BLACK 2LP (SST, 1983)
MY WAR LP (SST, 1983)
FAMILY MAN LP (SST, 1984)
SLIP IT IN LP (SST, 1984)
LIVE 84 LP (SST, 1984)
LOOSE NUT LP (SST, 1985)
THE PROCESS OF WEEDING OUT EP (SST, 1985)
IN MY HEAD (SST, 1985)
WHO'S GOT THE 10½? (SST, 1986)
ANNIHILATE THIS WEEK (SST, 1987)
I CAN SEE YOU (SST, 1989)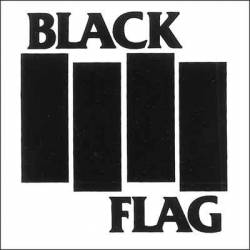 Reissues
THE FIRST FOUR YEARS 10″ (SST, 1984)
WASTED… AGAIN (SST, "best of" collection)
Bootlegs
THE COMPLETE 1982 DEMOS PLUS MORE LP (2001)
Compilations
RODNEY ON THE ROQ LP (Posh Boy, 1980) "No Values"
CRACKS IN THE SIDEWALK LP (New Alliance, 1980) "Clocked In"
LET THEM EAT JELLYBEANS LP (Alternative Tentacles/Faulty, 1981) "Police Story"
CHUNKS LP (New Alliance, 1981) "Machine"
THE FUTURE LOOKS BRIGHT AHEAD tape (Posh Boy/SST, 1981)
RODNEY ON THE ROQ vol. 2 LP (Posh Boy, 1981) "Rise Above"
OI! OI! THAT'S YER LOT LP (Secret, 1982) "Revenge"
UNDERGROUND HITS 1 LP (Aggressive Rockproduktionen, 1982)
RAT MUSIC FOR RAT PEOPLE LP (Go!, 1982) "Scream"
THE BLASTING CONCEPT LP (SST, 1983) "Nervous Breakdown", "Jealous Again", "I've Heard It Before"
THE SOUND OF HOLLYWOOD #3: COPULATION LP (Mystic, 1984) "Police Story"
DESPERATE TEENAGE LOVEDOLLS LP (Gasatanka, 1984)
THE BLASTING CONCEPT vol. 2 LP (SST, 1986)
LOVEDOLLS SUPERSTAR LP (SST, 1986)
Fix Me 1998 Live '84
My War 1984 My War
Rise Above 1981 Damaged
Machine
TV Party 1981 Damaged
Nervous Breakdown 1998 Live '84
Revenge
Six Pack 1981 Damaged
Forever Time 1984 My War
Damaged I 1981 Damaged
Slip It In 1984 Slip It In
Gimmie Gimmie Gimmie 1981 Damaged
Outside
Depression 1981 Damaged
Wasted 1986 Who's Got the 10½?
Now Is the Time
Sinking 1985 Loose Nut
Three Nights 1984 My War
Black Coffee 1984 Slip It In
You're Not Evil 1984 Slip It In
The Process of Weeding Out 1998 Live '84
Jealous Again 1998 Live '84
Loose Nut 1985 Loose Nut
Police Story 1981 Damaged
In My Head 1985 In My Head
Family Man 1984 Family Man
No More 1981 Damaged
Drinking And Driving 1985 In My Head
Louie, Louie 1986 Who's Got the 10½?
I Won't Stick Any of You Unless and Until I Can Stick All of You! 1984 Family Man
Thirsty and Miserable 1981 Damaged
Bastard in Love 1985 Loose Nut
[reverb type='allsongs' aid='3264929′ photo='1′ fit='1′ w='100%']
Damaged (full)
My War (Full)
Slip It In (Full)
Machine
Jealous Again [Full Ep]
Nervous Breakdown – (Live at the Bierkellar, Leeds, UK, 1984)
Rise Above /American Waste
1980 L.A. (live performance & interiew)
Circle Jerks
Descendents
Minutemen
Dos
Gone
The Nig-Heist
October Faction
Tom Troccoli's Dog
S.O.A.
Rollins Band
SWA
Misfits
Redd Kross
DC3
FLAG
OFF!
[reverb type='schedule' aid='3264929′ fit='1′ w='100%' layout='detailed']
Related articles