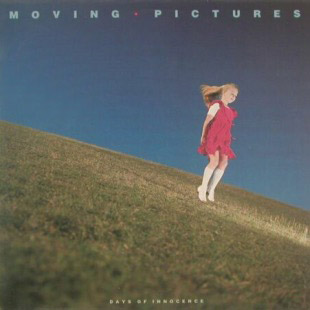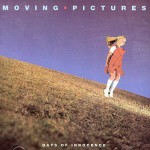 Pub rock and R&B-influenced Moving Pictures are best remembered for their power ballad "What About Me?," which shot the band to number one in Australia in 1982. Formed by singer Alex Smith and writer Gary Frost, they signed with Wheatley management in 1981 and released two singles, "Walls" and "Bustin Loose."
Their debut album, Days of Innocence, was released in October 1981, but it wasn't until the release of the number one single "What About Me?" in January 1982 that Days of Innocence also topped the charts. "What About Me?" went on to win the Best Single Award at the 1982 Countdown Awards. Mark Meyer then replaced original drummer Paul Freeland. U.S. label Elektra signed the band and released "What About Me?" in the U.S., where it reached number 19 on the charts, but on the eve of a U.S. tour that included support dates for Tom Petty, Hall and Oates, and REO Speedwagon, Elektra collapsed and the tour was cancelled.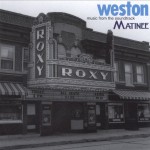 Moving Pictures' second album, Matinee, was released in October 1983 and reached number 16 in Australia. With a strong live following, the band toured Japan before band problems saw Frost leave and eventually form 1927.
Joey Amenta served as a temporary replacement for Frost until Kevin Bennett joined the lineup.
Moving Pictures toured for three more years and, following the Last Picture Show tour in May 1987, disbanded.
A live album, Last Picture Show, was released in December 1987.
Pop
rock
Contemporary Pop/Rock

New Wave

Punk/New Wave
Ex-Moving Pictures members have undertaken various musical careers:
Charlie Cole initially worked in Los Angeles, in 1990 he joined Frost's band, 1927.[2] He has recorded work in America with members of the Blues Brothers Band, with James Blundell (in Nashville) and did session work for various individuals and bands including Ed Kuepper. In 1999 Cole returned to Australia and joined The Shuffle Kings in which, as from 2003, he played trumpet, recorder, keyboards and the piano accordion.
Garry Frost left Moving Pictures in 1984 feeling the group had lost direction. He concentrated on his song-writing and piano playing – so much so that he developed tendonitis in his wrists.  In 1987 he formed a pop-rock group, 1927, with Eric Weideman, whom he had seen performing on Hey Hey It's Saturday's "Red Faces" talent segment.  Whilst with 1927, Frost also worked with Gyan co-writing her 1989 hit "Wait". "Wait" was the first single from her self-titled debut album, which won an ARIA award and was certified platinum. In 1990 Frost left 1927, and became co-partner in a Sydney post production studio, he continued writing, performing and producing. Some of Frost's work in the early 2000s was with Sydney singer-songwriter, Djamel and vocalist Carlie Fairburn.
Ian Lees formed the blues band, Chasin' the Train, with fellow former Moving Pictures member Kevin Bennett. Lees then became a session bass guitarist, he played with Mal Eastick and Lee Kernaghan. Over his career he has played for The Wild Colonial Boys, Tommy Emmanuel, Tania Kernaghan, Mondo Rock, Phil Emmanuel, Gina Jeffreys, Matt Taylor, and Kevin Borich. In 1999 he started teaching at Canterbury College (Waterford).
Alex Smith formed Alex Smith and the Volunteers aka Alex Smith and DBM, in 1989.[2] The line up included Ben Little (ex-Pink Slips) on guitar, Lee Borkman (Scribble) on keyboards, Dave Carter on bass guitar and Mark O'Shea on drums. In 1991 Smith fronted The Blues Liners, which released a single, "This Time Tomorrow", recorded at Alberts Studios.
Andy Thompson became a session musician, he contributed a saxophone solo on Elton John's track, "Li'l 'Frigerator", from his 1984 album, Breaking Hearts. While a member of Moving Pictures Thompson had worked for Mark Gillespie in 1982 and then with Australian Crawl in 1983 for their album, Semantics. He contributed to Jenny Morris' 1987 album, Body And Soul. He toured with Cold Chisel and played with Dire Straits on their Brothers in Arms tour.
Kevin Bennett, after forming Chasin' the Train with Lees, went on to blues, roots band, The Flood.
Mark Meyer joined Chasin' the Train alongside Lees and Bennett. He has performed in Wendy Matthews touring band and together with Lees have both been long term rhythm section for James Blundell. Meyer and Lees have also worked with Australian guitarist-singer Lawrie Minson and Lee Kernaghan.
Days of Innocence – Wheatley (October, 1981) AUS No. 1 (1982 in America) US No. 101
Matinée – Wheatley (October, 1983) AUS No. 16
The Last Picture Show – Wheatley (1987) (features "What About Me" and an extended version of "Wings" from Days of Innocence)
Days of Innocence – The Ultimate Collection – BMG (March 2000)
"Bustin' Loose" / "Saturday Love" – Wheatley (October 1981) AUS No. 43[5]
"What About Me"/"Round Again" – Wheatley (February, 1982) AUS No. 1; US No. 29 (spent 13 weeks in the Top 40 and 26 weeks on the Hot 100)
"Winners"/"Pay the Piper" – Wheatley (1982) AUS No. 12
"Sweet Cherie"/"Nothing to Do" – Wheatley (1982) AUS No. 51
"Back to the Streets"/"Spies" – Wheatley (1983) AUS No. 37
"Where they Belong"/"Pleasure and Pain" – Wheatley (1983) AUS No. 80
"Back to the Blues and Booze"/"Sisters of Mercy" – Wheatley (1983) AUS No. 80
"Never"/"We Share our Love" (Footloose Soundtrack) – (1984)
What About Me
Never
Sweet Cherie
Nothing To Do
1927
Chasin' the Train
Alex Smith
DBM
http://www.discogs.com/artist/473566-Moving-Pictures-2
Related articles