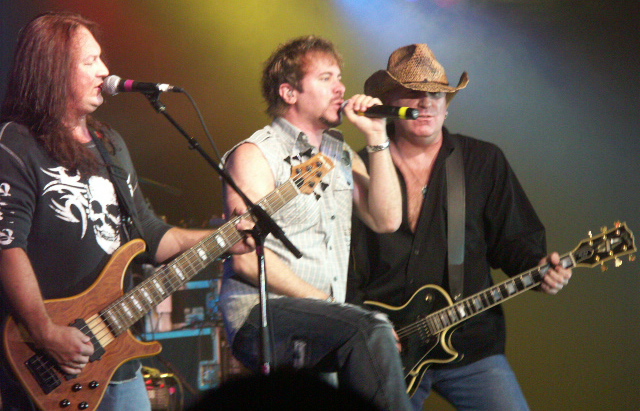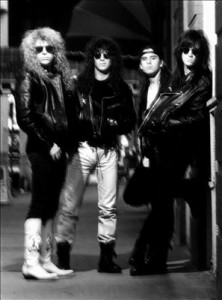 Firehouse arrived at the tail end of the pop-metal explosion of the late '80s and early '90s, releasing their first album in 1991. Featuring the combined talents of vocalist C.J. Snare, Michael Foster, Bill Leverty, and Perry Richardson, the group's melodic, commercial hard rock had immediate chart success; their self-titled debut went platinum and featured two Top 20 singles, "Don't Treat Me Bad" and "Love of a Lifetime." The following year, Firehouse released their second album, Hold Your Fire, which managed to go gold on the strength of "When I Look Into Your Eyes" (another Top Ten hit). The mainstream had begun embracing a noisier, grungier style of hard rock, however, and Firehouse's popularity waned as the decade progressed.
Firehouse 3 Three years passed before Firehouse released Firehouse 3, showcasing a softer, more MOR-oriented sound that found a home on adult contemporary radio. Good Acoustics followed a year later, and in 1999 Firehouse returned with Category 5 and the concert release Bring 'Em Out Live. The latter album captured a performance in Japan, where Firehouse continued to maintain their audience despite shifting trends back home. O2 appeared a year later, while Prime Time was issued in 2003.
Hair Metal
Hard Rock
Heavy Metal
Pop-Metal
Charlotte, North Carolina, U.S.
Bill Leverty (guitar, backing vocals)
C. J. Snare [aka Carl Snare] (vocals, keyboards)
Michael Foster (percussion, drums, backing vocals)
Perry Richardson (bass, backing vocals, 1989-99)
Bruce Waibel (guitar, bass, 2000-03)
Dario Seixas (bass, vocals, 2003)
Allen McKenzie (bass, 2004-present)
FireHouse – August 21, 1990
Hold Your Fire – June 16, 1992
3 – April 11, 1995
Good Acoustics – October 8, 1996
Category 5 – October, 1998
Bring 'Em Out Live – December, 1999
O2 – November 7, 2000
Prime Time – August 12, 2003
Full Circle – June, 2011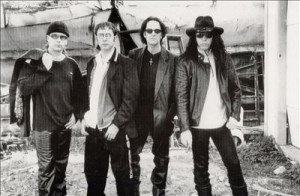 When I Look Into Your Eyes 1992 Hold Your Fire
Love of a Lifetime 1990 Firehouse
You Are My Religion 1996 Good Acoustics
Don't Treat Me Bad 1990 Firehouse
Reach for the Sky 1992 Hold Your Fire
All She Wrote 1990 Firehouse
In Your Perfect World 1996 Good Acoustics
Home Is Where the Heart Is 1990 Firehouse
Sleeping With You 1992 Hold Your Fire
Here for You 1995 3
Seasons of Change 1990 Firehouse
I Live My Life for You 1995 3
Shake & Tumble 1990 Firehouse
Christmas With You
Loving You Is Paradise 2000 O2
Get in Touch 1992 Hold Your Fire
Somethin' 'Bout Your Body 1995 3
Don't Walk Away 1990 Firehouse
Helpless 1990 Firehouse
Dream 1998 Category 5
Overnight Sensation 1990 Firehouse
Lover's Lane 1990 Firehouse
Oughta Be a Law 1990 Firehouse
Love Don't Care 1996 Good Acoustics
Rock on the Radio 1990 Firehouse
Hold the Dream 1992 Hold Your Fire
The Day, the Week, and the Weather 1998 Category 5
Mama Didn't Raise No Fool 1992 Hold Your Fire
Hold Your Fire 1992 Hold Your Fire
Let Go 2004 Prime Time
You're Too Bad 1992 Hold Your Fire
The Dark 2000 O2
Related articles