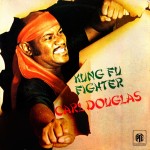 The one-hit wonder behind the disco novelty smash "Kung Fu Fighting," Carl Douglas was also the first Jamaican-born artist to score a number one single in the United States. Douglas was raised in both California and Jamaica, and eventually moved to England to study sound engineering. In 1964, he formed a group called the Big Stampede, which released a couple of U.K. singles; two years later, he formed the Explosions while living in Spain. Upon returning to England, Douglas teamed up with a band called Gonzales, which quickly led to his becoming a session vocalist for Pye Records.
In 1972, Douglas worked with Indian-born producer Biddu on the soundtrack to the Richard Roundtree film Embassy; so, two years later, when Biddu was searching for a vocalist to record the Larry Weiss composition "I Want to Give You My Everything," he contacted Douglas.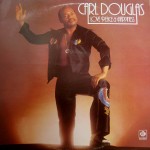 Needing a quick B-side, Biddu set a melody to some lyrics Douglas had written about the kung fu craze sweeping pop culture courtesy of Bruce Lee's Enter the Dragon and David Carradine's TV series Kung Fu. "Kung Fu Fighting" was recorded in just ten minutes and elevated to the A-side of the single at Pye's insistence. The song topped the charts first in the U.K., then the U.S. and several other countries, selling over nine million copies worldwide. Pye quickly cobbled together an LP featuring a few novelty tracks and some straight-up soul/disco tunes, releasing it as Kung Fu Fighting and Other Great Love Songs. The follow-up single, "Dance the Kung Fu," flopped in America, pegging Douglas as strictly a novelty act, but it made the Top 20 in Britain, and "Run Back" reached the U.K. Top 30 in 1977.
Douglas went on to release two more albums, Love, Peace and Happiness in 1979 and Keep Pleasing Me in 1983; the title track of the former was a U.K. Top 30 hit. Douglas eventually moved to Hamburg, Germany, where he owns a profitable production company that supplies music for films and advertisements.
R&B
Pop/Rock
Disco
Contemporary Pop/Rock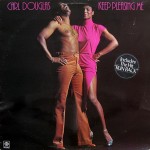 1976 Kung Fu Fighting and Other Great Love Songs – 20th Century
1994 Kung Fu Fighter
2002 Kung Fu Fighting – Sakkaris
2008 Return of the Fighter – Musik Mosaik
Kung Fu Fighting Remixes – Echo Beach
Carl Douglas And The Big Stampede
The Explosions
Gonzales
Related articles